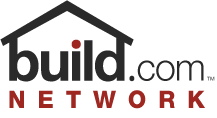 The Build.com Network of Stores is your online source for home improvement products and information, providing online stores in categories such as faucets and plumbing fixtures, lighting, door hardware, heating/venting, and many more. We offer the best value by providing our customers with the convenience of shopping from home, better selection, security, quality content and unsurpassed customer service. Learn more about Build.com. Visit corporate site.
Build.com and the Build.com Network of stores are constantly working to provide the excellent customer service, prompt delivery, and competitive pricing. At Build.com, we're proud of the relationships we have built with our customers and honored by the excellent reviews and ratings awarded us over the years. Visit BizRate.com or Better Business Bureau to see some of our reviews and ratings.
When you shop the Build.com Network of Stores, you have one account, one login, and one password, and the checkout is the same for every store. We think it's an easy and effective way to shop for home improvement products.
If you want to find out what's new in plumbing, lighting, and door hardware, sign up for our Build.com Newsletter. It includes helpful how-to tips, specials, and coupon codes exclusive to newsletter recipients.
Reasons to Shop with the Build.com Network
Our Accomplishments
400,000+ products shipped, over 50 warehouses, 20+ direct manufacturer relationships, top 30 fastest growing retailer.
Safest Place to Shop
Read how we do more to protect your information and transactions.
110% Low Price Guaranteed
We will beat any competitor's price by 10% of the difference.
Free Shipping
Orders over $99 automatically receive Free Shipping!*
Build.com Network of Stores
When shopping with Build.com, you have access to ALL of our stores. One account - everything home improvement and decor.
Easy Returns
Find out how easy it is to return an item with us
Brand Focused
We work with top brands to deliver inventory info, fast processing, easy returns and more.
Professional Services
We offer additional services for professional builders and other professionals. Learn More.